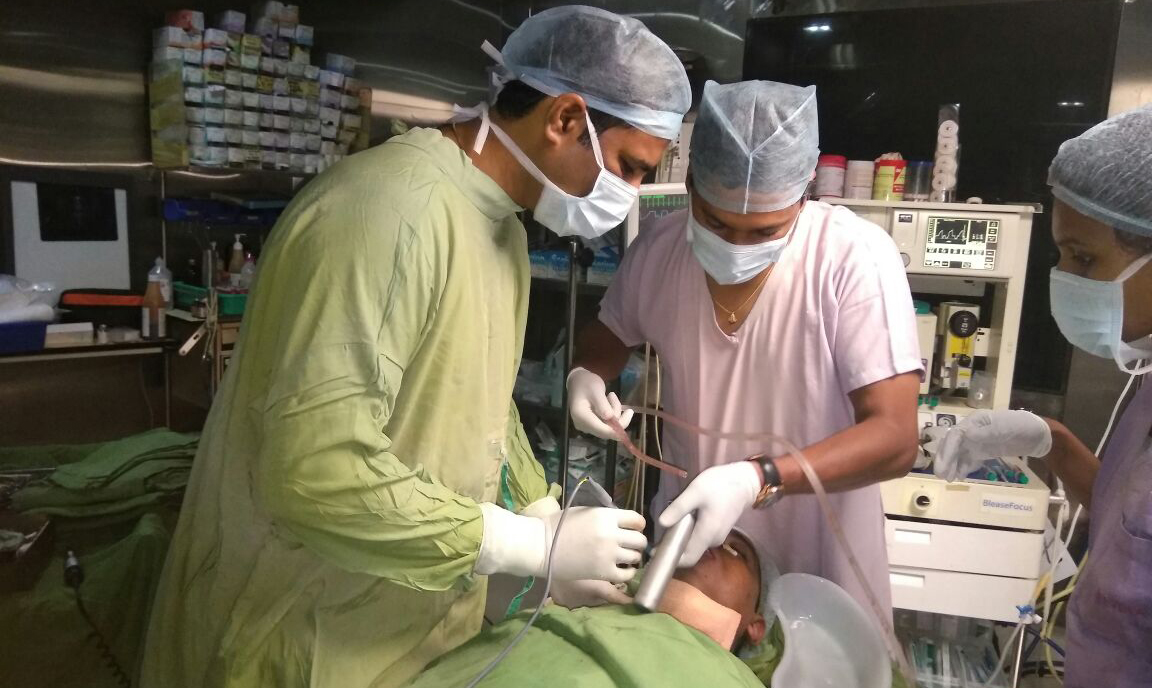 Best Dental Implantologist in Bangalore
Dr.Lokesh is a consultant Maxillofacial surgeon and Best Dental Implantologist In Bangalore
Dr. Lokesh is graduated (BDS) from A.B.Shetty memorial institute of Dental sciences, Mangalore in 2000.
During his BDS course, he has received the Best student, Best outgoing student awards and several gold medals for securing highest marks in the University examinations.
He is a recipient of the prestigious ' INTERNATIONAL SCHOOL OF DENTIST' award in 2001.
In post graduate entrance examinations he has secured
2 nd RANK in December 2001 and 5 th RANK in June 2001-AIIMS ( All India institute of medical sciences, New Delhi).
3 rd RANK in PGIMER ( Post graduate institute of medical education and research centre, Chandigarh).
Dr.Lokesh has completed his master's degree (MDS) in Maxillofacial surgery in Govt dental college, Bangalore (2005).
He has underwent extensive training in both conventional and the most advanced dental implantology and has vast experience of more than a decade in placing implants ( for immediate and delayed teeth fixing).
Dr.Lokesh has received Fellow of the International congress of Oral Implantology (USA) in 2014 ( FICOI).
He has performed many complicated Implant procedures ( Sinus grafting, Ridge expansion, Nerve repositioning etc) to improve the bone volume in patients with deficient jaw bone for placing implants. He has successfully placed implants and rehabilitated even in patients who have lost their jaw bone and teeth due to tumor growth , accidents, falls etc.
He is also well trained in BASAL implantology for immediate teeth fixing
He received 'Fellowship in Aesthetic Medicine ' (FAM) from Institute of LASER and Aesthetic Medicine , recognised by and affiliated to the university of Greifswald , Germany.
He routinely performs major Maxillofacial and cosmetic surgeries.
Dr.Lokesh has published several National and International scientific papers.
He is a member of
International congress of Oral Implantologist (ICOI)
Indian society of oral Implantologist (ISOI )